sortni sastav: traminac i tamjanika žuta
prosečna cena: oko 750 din.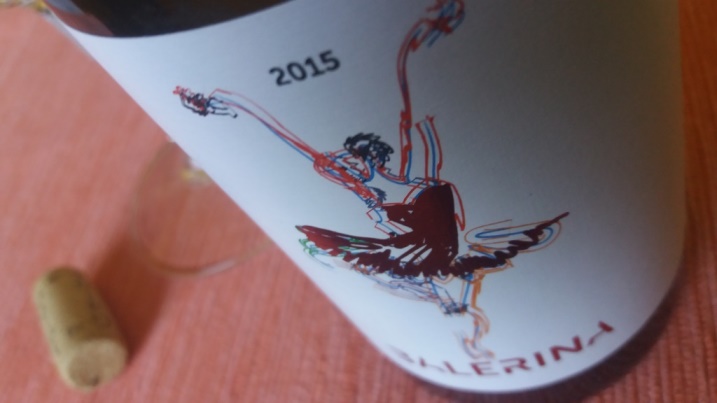 Nije ni čudo što je Balerina najpoznatije vino vinarije Galot, koju, evo, sada po prvi put pominjem na Zapisima.
Puna je i ova, Balerina 2015, sačme (kako ja to volim da kažem), i to u vidu naparfimisanosti, slasti i neke simpatične jednostavnosti.
Veoma prijatan miris. Svež, rashlađujuć, jasan: ratluk, nežna ruža i belo grožđe; belo cveće i zrele breskve, kad se malo udubiš.
Teško da ostavlja ravnodušnim.
Pleše ova balerina u ustima. Odiše sočnošću. Odiše lakoćom i svežinom, ali pre svega prijatnim, umerenom slašću (polusuvo), dobro izmešanom sa nešto jačim kiselinama, za koje mi se čini da su "specijalitet" Banata.
Pomalo kratko u ustima, ali, srećom, svakako brzo poziva naredni gutljaj, čemu svakako pomaže i nizak alkohol (11,5%).
Jednostavno, lagano, veoma atraktivno, fino izbalansirano.
Pravo letnje.