sortni sastav: merlot (50%), syrah (30%), cabernet sauvignon (20%)
prosečna cena: 700 din.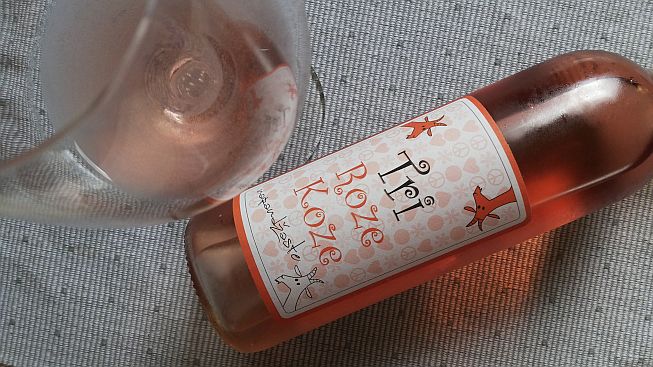 Za razliku od Nostre, koja "gađa" malo zahtevnije vinopije, ovaj Erdevikov roze – kako ja to volim da kažem – "puca sačmom". Sve je ovde osmišljeno da se svidi širokoj populaciji: atraktivna etiketa, duhovito ime, primamljiva rozenarandžasta boja…
Ide to i dalje: čitka, jednostavna ali ne i banalna voćnost mirisa u vidu malina i jagoda, svežina mineralnosti koja zove da se požuri sa kušanjem,jer obećava sočnost i veselje.
Ukus, ipak, nešto manje svež, ali slastan i mek, sasvim prijatan. Konstruisan da pleni, da se šepuri; da se, jednostavno – dopada. Bez pretenzija da se nad njim misli, da se oko njega pričaju velike priče; a opet zanimljiv i dobar dovoljno da u njemu mogu da uživaju i ozbiljniji poznavaoci.
Cena takođe pristupačna, mada nedovoljno za preporuku.
U svakom slučaju, dobro odrađeno. Sasvim dobro.