sortni sastav: blatina
prosečna cena: oko 8 eura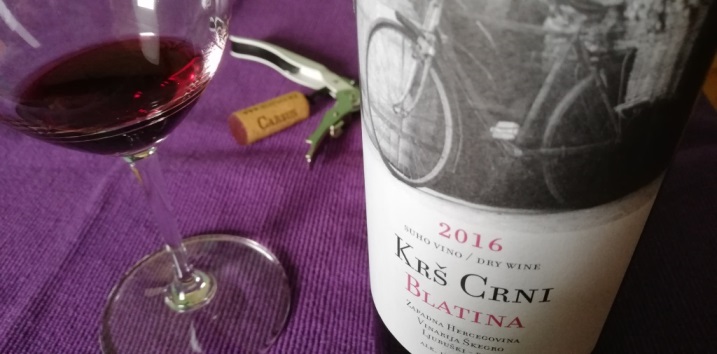 Ako bi trebalo da odgovorim na pitanje vina koje vinarije iz regiona bih voleo da vidim na policama ovdašnjih vinoteka, a još uvek ih nema, jedna od 2-3 bi svakako bila zapadnohercegovačka vinarija Škegro.
Odlična, vrlo zanimljiva vina i neki prijatni ljudi. Malo li je?!
Pogodilo se tako, danas imamo 2 premijere na Zapisima: prvo vino Škegro vinarije i prva blatina.
Idemo…
Voćnozačinski miris, pre svega. Sitno crveno voce i biber. I, sasvim brzo za njima, valeri nekog mediteranskog bilja. I nanosi mineralnosti. Jer, kakav bi to bio Krš, bez kamena na nosu?
Razgaljuje jezik i nepca. Budi ih iz dremeža finim kiselinama. Oblaže ih svilom usitnjenih tanina, sasvim glatkih. Ostavlja za sobom prijatan trag dobre završnice, koja iznova donosi onaj kamen. I onaj biber.
Lepota jednostavnosti. Svedenost u najpozitivnijem smislu te reči.
Snaga minimalizma, tako bih to sročio. Pa ipak, i izvesna slojevitost, koju čaša za pino noar sjajno potcrtava.
Ne sećam se da sam probao bolju tzv. baznu blatinu.