sortni sastav: kaberne sovinjon
prosečna cena: oko 1 100 din.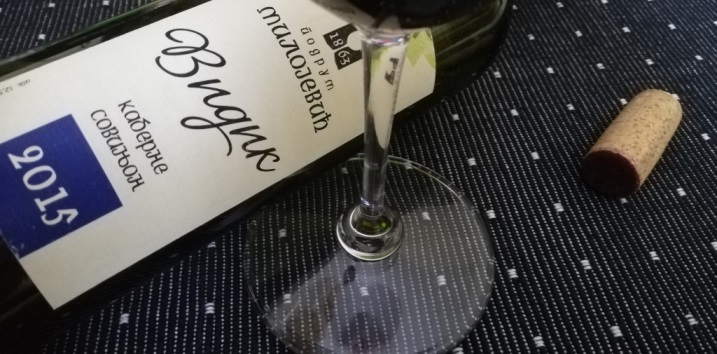 Znam, znam, zvučaće vam loše kad počnete s čitanjem svega što mi je na umu o ovom vinu…
Zazvuči i meni… Jer, sve je u ovom Vidiku nekako divlje, neuglađeno. Nekako raspojasano, rustično. Nekako defokusirano. Trapavo.
Ali, dame i gospodo, ima ovde jedna caka. Beskrajno je šarmantan ovaj trapavac. Samosvojan, karakteran, karakteran. Nekako tvrdoglav u svojoj rešenosti da ostane to što jeste.
A jeste… Divljeg mirisa. Intenzivnog. Tamnog. Mirisa koji otkriva crne ribizle i kupine, i neko ne previše fino drvo. Pekmez. I crnu čokoladu.
Intenzitet na nepcima. Ne sasvim izbrušena tekstura. Neravna, ali ne ni previše gruba. Čvrstoća, samosvojnost. U retronazalnom ukusu nekakve pečene paprike, pečene jabuke i, možda, eukaliptus.
Da, moglo bi ovde svašta da se popravi, ali nekako, imam utisak, to onda ne bi bilo to. Ne bi bilo jedno iskreno, pošteno vino. Vino potpuno lišeno velikih pretenzija, snažnog tela nekog težaka, nabreklog od snage i života koji nije milovao.
Beskrajno šarmantno. Raščupano, razbacano, a ipak, u konačnici, sasvim dobro složeno u celinu.
Vino koje bih opet vrlo rado pio.