prosečna cena: oko 850 din.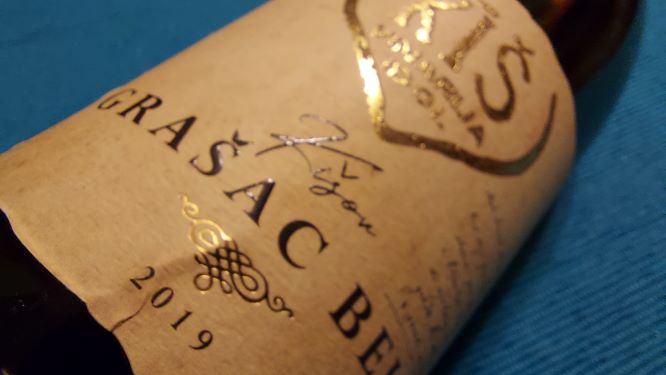 Iz godine u godinu, prepoznatljivo, sortno, precizno… Naravno, kako to sa vinom i treba da bude, ne svake godine jednako uspelo, ali ipak jedno od onih vina koja mi uvek bude radoznalost: kako će to izgledati ove godine?
Ovaj, iz 2019, jedan od boljih do sada, rekao bih.
Ako izuzmemo zlatotisk, o kojem znamo šta mislim, zanimljiva, nova etiketa. Uz nju, i nova boca…
Karakteran, svež miris. Tačan. Zrele jabuke, one zrele, sočne, žute. I kruške, iste takve. Ima tu i mirišljavosti livadskog cveća, i šarma limunove kore, i osvežavajućeg, limunadastog šmeka.
Nepca plene sočnost, hrskavost i čvrstina, oivičene finom sortnom gorčinom koja se dugo zadržava na zadnjem nepcu..
Sve je, dakle, tu. Sve što jedan vrlo dobar, pošten, svež i nepretenciozan grašac treba da ima.