sortni sastav: kaberne fran, kaberne sovinjon, malbek i merlo
prosečna cena: oko 2 200 din.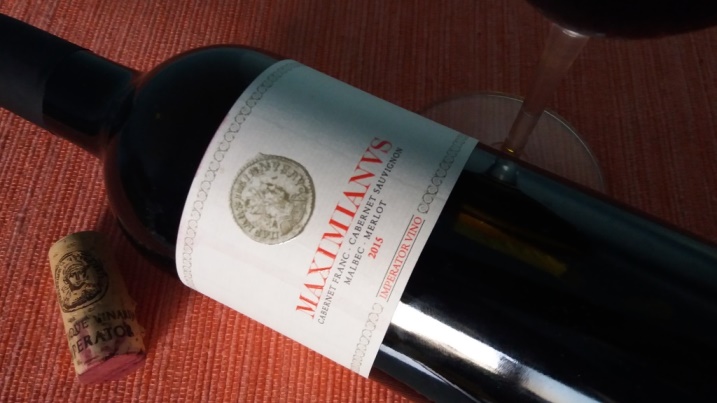 Baš kao i kod Valeriusa 2012, gimnastika u čaši. To pleše, to igra, to se izvija… Lakoća i savitljivost.
I miris nudi izvesnu lakoću. Eleganciju. Delikatnost. Ali i dubinu.
Površinski sloj – sušeno voće. Crveno, sitno. I šipurak. Nešto malo dublje – višnja.
Ipak, zvezda ovog mirisnog pejzaža je biber. Beo, mek, miroljubiv. Vremenom na vazduhu razmahnut, postaje dominantan. Nesavladiv.
U ustima jako osvežavajuće. Izrazito voćno. Živahne kiseline razmrdavaju nepca.
Odiše elegancijom. I glatkoćom koja, ipak, nije lišena tanina. Sasvim usitnjenih, puderastih.
Završnica odlična. Nenametljiva, a puna. Istrajna.
Biber, kafa. Fini šmek presnog mesa.
Miris sve zavodljiviji. Sve puniji, sve karakterniji. Čokolada, moka, malo mente. Ili, možda, eukaliptusa. Nečeg svakako svežeg, rashlađujućeg i vrlo zavodljivog.
Toliko elegancije, smirenosti i živosti u jednoj boci.
Odlično.