sortni sastav: šardone
prosečna cena: oko 1 950 din.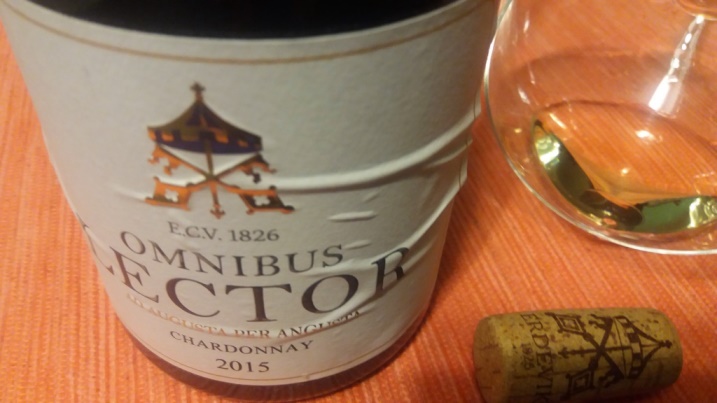 Moram da kažem, drago mi je što poneka etiketa u mom vinskom frižideru prođe kao ova Lektorova (vidi fotografiju), zato što se to sjajno uklapa u poetiku Zapisa jednog Merloa: nema šminke, nema ulepšavanja, nema "peglanja"; stvari su onakve kakve jesu i to je to – iskreno i otvoreno.
Ad augusta per angusta (u prevodu: Tesnim putevima do uzvišenih ciljeva), kaže ista ta etiketa. I zaista, iako mi strpljenje nije jača strana, drago mi je što sam s Lektorom uspeo da budem strpljiv. Ovo je verovatno najbolja verzija – ili najbolja faza – ovog vina do sada. S početka, kada se pojavilo na tržištu, drvo je maltene "divljalo" u njemu, nesmireno, razgoropađeno, neukrotivo.
Sada, posle skoro godinu dana od našeg prvog susreta, stvari stoje primetno drugačije. Mnogo bolje.
Drvo na mirisu odmereno, elegantno, sleglo. U saglasju je sa elementima tropskog voća i zrelih breskvi. Ima tu i nekog finog, manje pečenog patišpanja, zanimljivog broša na reveru ovog mirisa.
Veoma krepko i osvežavajuće na nepcima. Sočno, čvrsto. Intenzivno. Sasvim dobro izbalansiranih komponenti.
Zapažam i finu notu slanosti, ali tek posle 3-4 gutljaja.
Završnica, doduše, kraća nego što sam očekivao, ali sadržajna.
Zaista zanimljivo i dobro. Vredelo je čekati ga.