sortni sastav: sovinjon blan, muskat otonel, pino blan
prosečna cena: 800 din.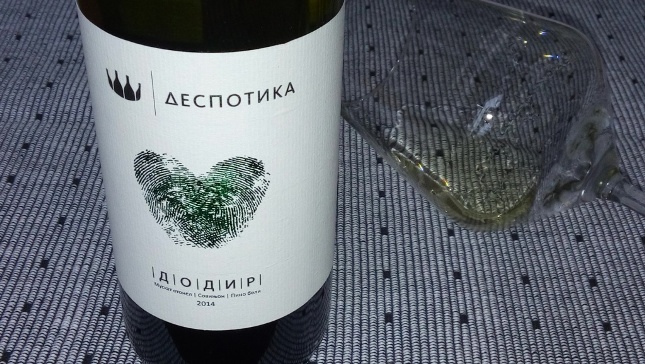 S obzirom na to da je Dodir 2013 bio deklarisan kao muskat otonel, pretpostavljam da je ova kupaža neka vrsta iznuđenog poteza, posle izuzetno loše godine. I etiketa je nešto izmenjena (sada je ovaj otisak prsta zelene boje). Hoće li neka naredna regularna berba vratiti ove stvari na staro, ostaje da vidimo.
Dodir 2014 izgleda neočekivano puno, ima lepu bistru boju, žutozelenkastu.
Na nosu prijatno. U samom početku, izrazito muskatno. Aromatično, puno. Iznenađujuće puno. Prijatno, zavodljivo. Najava slasti polusuvog vina.
Ukus ne ispunjava aromatična obećanja mirisa. Kiseline dominantne − ali ipak manje nego što je to slučaj kod većine vina iz ove godine koje sam probao − što je dobro. Iza njih, prepoznatljiv ukus grožđa.
Osvežavajuće je, lagano, prijatno. Rashlađujuće.
Miris se postepeno razvija. Vremenom dobija i pirazinske, sovinjonske note, uz diskretne nanose livadskog cveća.
Pitko, nezahtevno, lako. Pije se brzo i zove na još.
Korektno.